Top Reasons to Use the FordPass™ App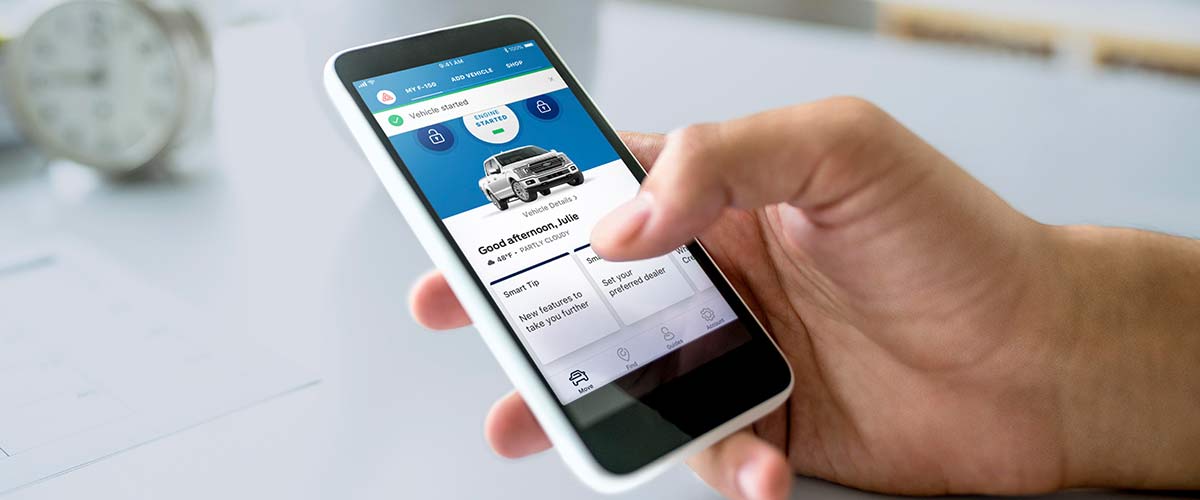 Knowing every detail of your vehicle becomes easier when you use the FordPass™ App for your new Ford model. This app gives you much needed information about your vehicle and makes even the most common tasks more convenient than they have ever been.
Easily Find What You Need
Driving to a new place can be intimidating, especially if it is a city that is pretty restrictive with parking. The FordPass™ Park system is available in select cities and gives you information on where to find parking lots and the price that it'll cost to park there. You can also use the FordPass™ App to find nearby gas stations and the prices at each.
Vehicle Insights and Reminders
Knowing what your vehicle needs is essential if you want to keep it in the best condition for years to come. The FordPass™ App will give you Vehicle Health Alerts and notifications when you need to get in for a service appointment. Staying up to date right from your phone means you can have one less thing you need to focus on at a time.
Control from Your Phone
With how advanced technology is it isn't surprising how integrated the FordPass™ App can be. You will be able to start or stop the vehicle as well as schedule a start so that you will never have to worry about driving before your vehicle is warmed up. You can also lock and unlock the doors, helping you avoid calling a tow truck or other company to help if you've locked your keys inside.
Learn More About the FordPass™ App When You Visit Ford of Branford
Our experts are dedicated to keeping you smiling whenever you get behind the wheel, which is why we encourage you to contact us if you have any questions about how to get the most out of the FordPass™ App. We can show you how to use, all of its functions, and which features might be the most useful for you.
We look forward to hearing from you soon!